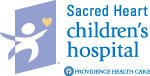 Doctors in the News
Dr Nye on Health Matters (KSPS)
Dr Whitehead on the Doctor Shortage (KHQ)
Dr Whitehead discussing the danger of eye injuries from Airsoft guns (Multiple Media Outlets)
Surgery
Katherine's Day (pdf)
Purchase Patches Online
Learning Disabilities
We have developed a "toolkit" of sorts for parents and educators to learn more about learning problems, dyslexia, and current therapies. Please download the toolkit here.
The Dyslexic CEO (Fortune Magazine) article is here.
Vision Therapy
More information about Vision Therapy.
The American Academy of Pediatrics recommendations regarding Vision Therapy and Learning Disabiiities.
The Optician's perspective on Vision Therapy.
Home Vision Testing:
Get Home Vision Testing Information Here
Television
How much television should my child watch? What types of programs? When should we let them watch? Find answers Click here for information.
---
Northwest Pediatric Ophthalmology's eye doctors are Medical Doctors (M.D.s), board-eligible/board-certified in ophthalmology by the American Board of Ophthalmology. Our doctors have completed an additional fellowship in pediatric ophthalmology and adult strabismus, and are members of the American Association for Pediatric Ophthalmology and Strabismus (AAPOS).